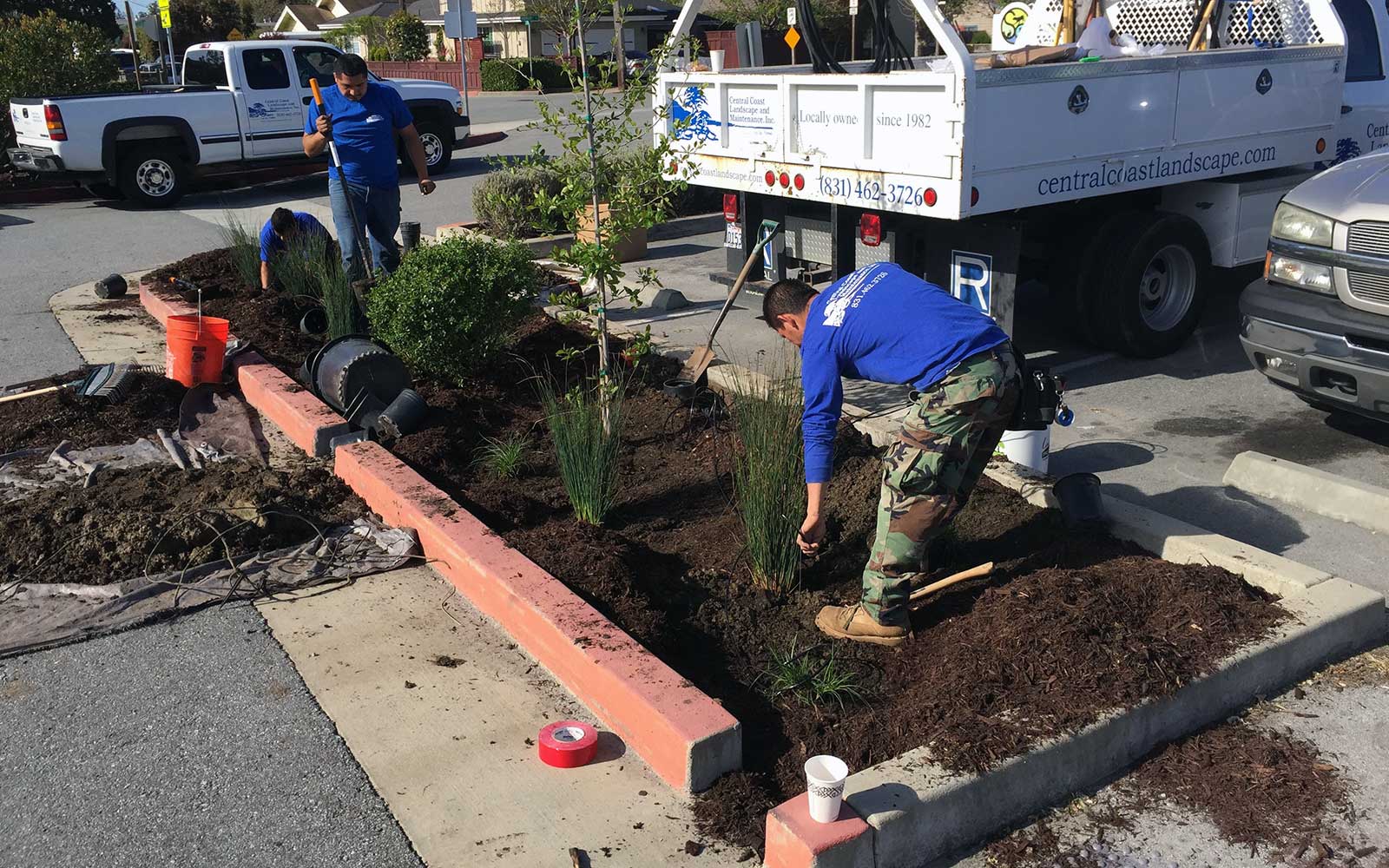 We are a full-service company with a full compliment of qualified people
Our installation division is capable of just about everything you could need for your landscape. Irrigation design installation & modification, concrete, rock and stone installation, design, installation, and repair of drainage systems, Koi ponds and water features, erosion control, planting of trees, shrubs, plants, ground cover, sod etc. are included in the services we offer.
With Central Coast Landscape construction background, working with and coordinating sub contractors is a breeze. By working closely with specialty craftsmen, landscape architects, and landscape vendors in the area we have developed an ability to foresee any problems that may crop up during the process of an installation no matter if large or small.
Whether you're landscaping a small yard with some new sod and shrubs, or developing a large commercial property, we have a solution for you.
Some of the services we offer:
Grading and drainage
Retaining walls
Irrigation design and installation
Hardscape and deck construction
Installation of plant material
Installation of landscape lighting