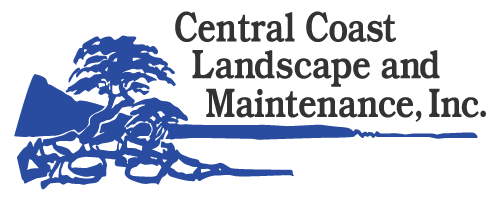 Located on the beautiful Monterey Bay along the central coast of California, we service the area from south of San Francisco to the Monterey Peninsula and inland to the lush Salinas Valley. Centrally located in Santa Cruz County, we have the ability and desire to expand to meet all your landscaping needs. In this fertile and moderate climate area we can enjoy the benefits of year round landscaping. No matter if its summer or winter we are there to handle your every need from design and installation to weekly maintenance.
Our company was founded on the principal of quality workmanship and a fair price. We believe that communication with the homeowner and management staff of the companies we work with is of the highest priority. Our hard working ethic and attention to detail has earned us a reputation as "the company to go to" for all your landscaping needs. Many of our clients have been with us since our humble beginnings to the present, as one of the largest landscape companies in Santa Cruz County. With a cumulative management background exceeding 90 years of experience in the landscape industry, we offer personalized service based on the specific needs of our customers.
Thank you
We want to thank you in advance for allowing us the opportunity to service your landscape on your property. We look forward to helping you to maintain your property through the professional maintenance and enhancement of your landscape.
Customer satisfaction
We have worked hard over the past 35 years to develop a strong reputation for quality work at fair prices. We provide service for over eighty commercial and residential properties in Santa Cruz County. Many of our customers have been with us over 20 years, which demonstrates our commitment to customer satisfaction.
A century of experience
Service is always enhanced by good communication. Over the years, we have honed the skills that enable us to work effectively with large and small properties, their owners and management teams. This skill set, and our commitment to provide the highest level of service possible within the landscape maintenance budget contribute to our ability to maintain long term relationships with our clients, something that is uncommon in this industry. The key management personnel that are directly involved with your property have over 95 years cumulative experience in ornamental horticulture.
English-speaking personnel
One key to our successful communications is that all of our landscape maintenance and construction crews have English-speaking personnel assigned to them. This allows for customer interaction while the crew is on site. We are also in cell phone contact with all of our crews and Technicians allowing us to direct them to any emergency situations or special requests that our customers may have.